Braylonstrong 3rd Annual Scholarship 5K / 1 Mile Virtual Fun Run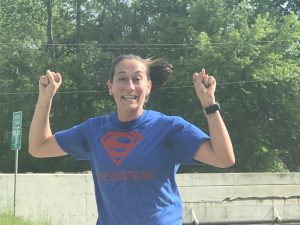 EVENT DATE: MAY 23, 2020
Welcome to our 3rd Annual Braylonstrong 5k/1 mile "VIRTUAL" fun run! All money raised from this event will be used for our scholarship fund for graduating seniors in the community.
NOTE: Due to the COVID-19 Situation, our annual event cannot physically take place. Instead, we are holding a virtual event that you can participate in from your home, neighborhood, track, etc.
Location: Your home or neighborhood
Date: Saturday May 23, 2020
Time: 9am
Cost: We're accepting donations large and small for this event.
What to Do: Please take some fun photos and send them to us to show your participation and support.
TSHIRTS: Unfortunately, due to the Michigan Executive Order 2020-42, all local businesses are shut down and we are unable to source T-Shirts for this event.